Seif Urban Developments
GRCA MEMBER
GRC Manufacturer: Sprayed GRC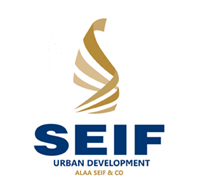 Seif Urban Developments project
SEIF URBAN DEVELOPMENTS
1 50th Street
Semouha
Seif Group Building
ALEXANDRIA
EGYPT

Mr Aly Alaa Seif
+20 12287 00088
www.seifgroup-eg.com
a.seif@seifgroup-eg.com
History
Founded in 1977 by the late Mohamed Aly Seif, SEIF has been a leading player in the construction and contracting fields in Egypt ever since. It had delivered breathtaking designs for its entire works. Known for its PRECISION and QUALITY in its projects SEIF has developed a large network of clients that can vouch for its excellence. We currently specialize in GRC products, we have been a pioneer in GRC products for now. We aim to expand our market in the Middle East in the near future
Mission
CLIENTS
"We will tackle and exceed our client's expectations to nurture long-termrelationships."
EMPLOYEES
"We create a family like environment that values our employees and allows personal for devotion and success."
PROJECTS
"We use the most advanced techniques and materials to produce in what we call PRESTIGIOUS BEAUTY in our projects."
Vision
"To keep advancing and expanding in its areas of expertise, to be privileged as a choice for a contractor."
Seif Urban Developments project
Seif Urban Developments project